Skip to end of metadata
Go to start of metadata
Record your working and break times in an uncomplicated and flexible way in compliance with the applicable working time laws.
Enter "start", "pause" or "go home" into the chat robot and everything else will work automatically
Your employees can record their daily working and break times efficiently and accurately, in natural language, e.g. via Skype or Telegram.
Overtime, bonuses, etc. are calculated automatically. Employees can easily view their working time account by making a natural-language request to the chat robot. The communication makes the application really suitable for everyday use.
Functions
Recording of working times and break times
Recording the project time
Automatic calculation of overtime and bonuses
Flexitime and fixed working time models
Operational working time models can be defined
Overview of actual and target working time
Reminder function for fulfilling daily working hours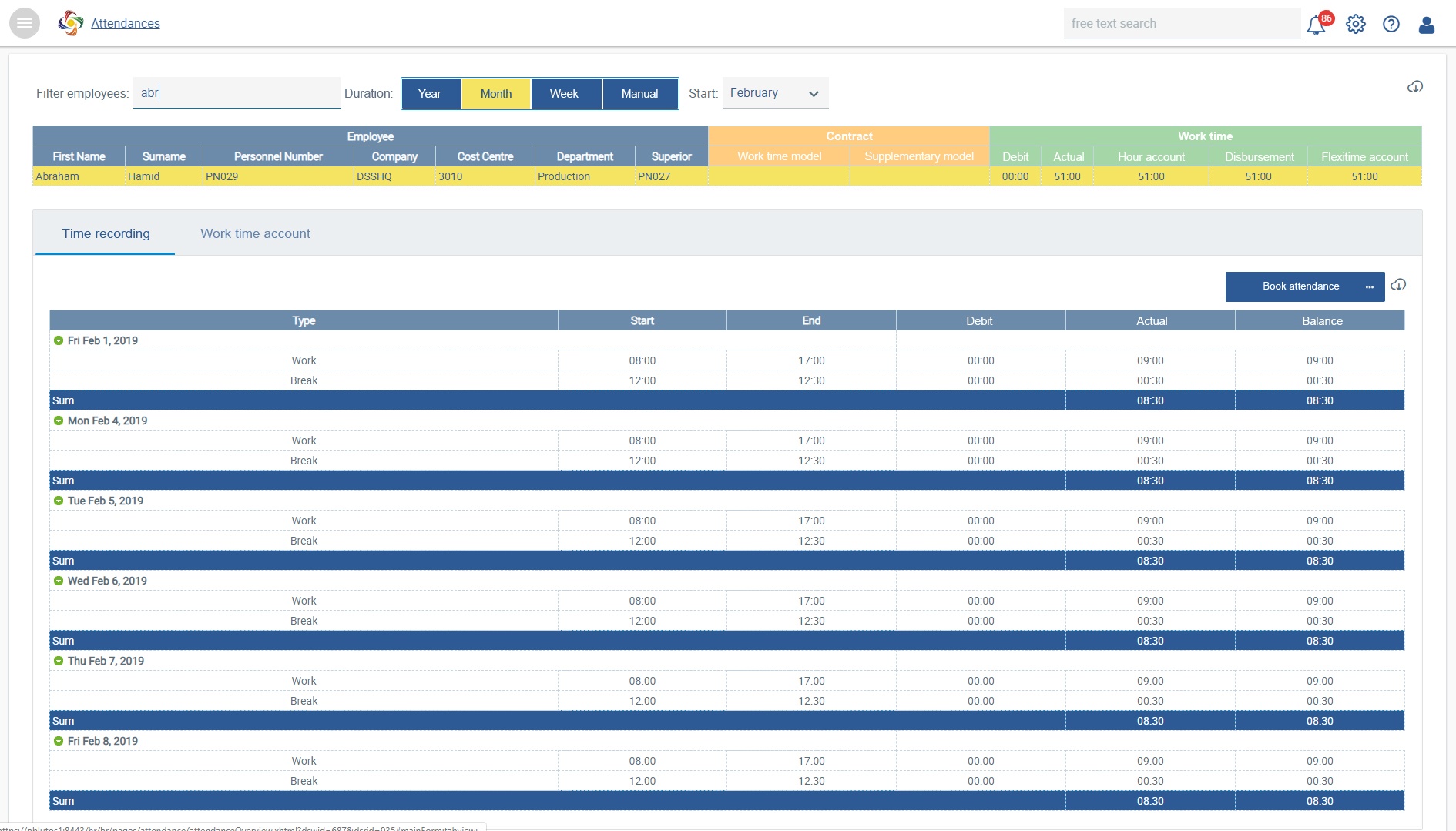 Advantages
Automatic control of legal regulations and company working time models
Clear view of working time performed in various displays
Uncomplicated and time-saving recording of working times and breaks
Location- and time-independent recording via the chat robot is optimal for employees in the field service and on installation