Skip to end of metadata
Go to start of metadata
After assigning the surcharge type to the surcharge accounts, in case of a time cut-off (for example at the end of a month), the surcharge hours worked can be carried forward to the next month per respective surcharge type, cleared, converted to additional leave days / holidays or paid out.
Example
Surcharges incurred for hours worked from Saturday to Sunday and from Sunday to Monday, which is a company specific holiday.

February view of working time account (excerpt)
Setting the time cut-off to March 1st.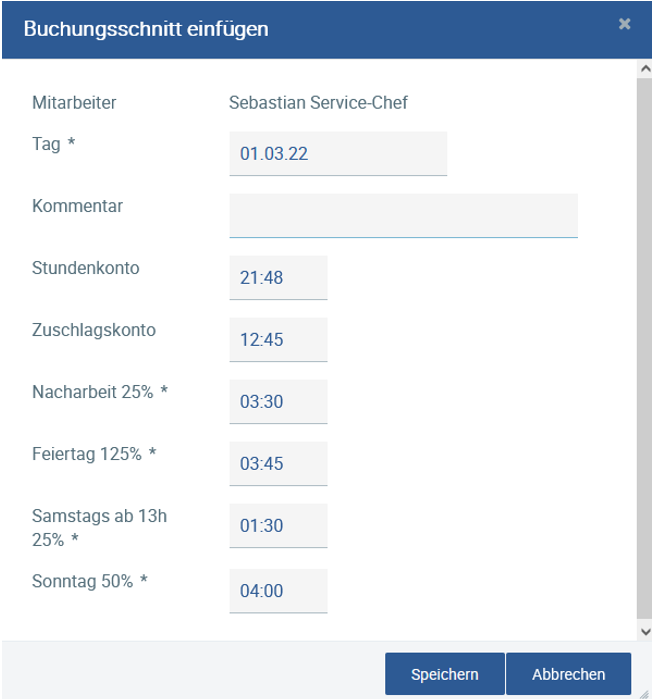 If the information displayed in the time cut-off is carried forward, it will be transferred to the next settlement period (month).

To view them in detail, the respective information can be expanded using the ">" icon in the working time account.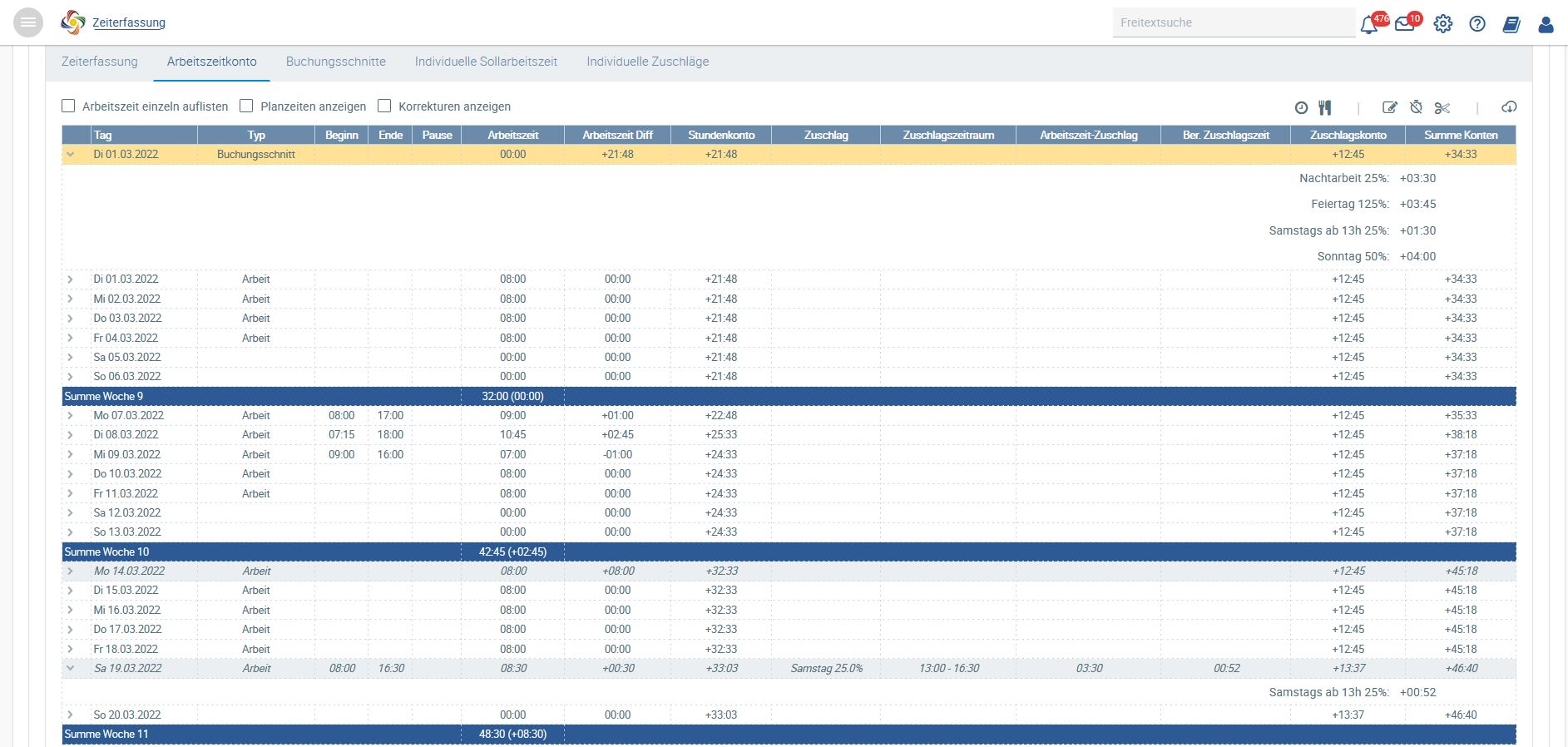 Of course, they can also be exported.