Versions Compared
changes.mady.by.user Steffi
Saved on
compared with
changes.mady.by.user Steffi
Saved on
Key
This line was added.

This line was removed.

Formatting was changed.
There are deadlines in the sections, Employees, Absences and Time recording, for which a follow-up is created.
General information
You can access the follow-up by using:
the menu bar


or via the subject area in question on the product overview page (apps)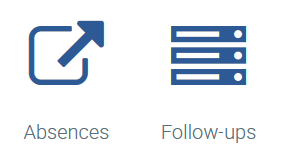 You can also select the subject area required in the menu bar e.g. Electronic file → Follow-ups.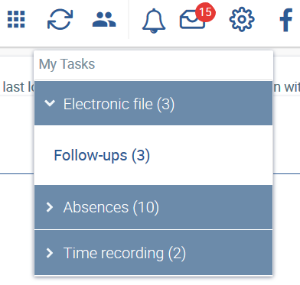 Info
Once you have selected the follow-ups, you can quickly switch from one area to the other using the filter.

If the follow-up date is reached, the line is highlighted in red.