Versions Compared
changes.mady.by.user Steffi
Saved on
compared with
changes.mady.by.user Steffi
Saved on
Key
This line was added.

This line was removed.

Formatting was changed.
Select the tile Absences.
Info
| | |
| --- | --- |
| title | Your rights according to role |
If you are an employee, you only see your own absences. You can get an overview at any time, submit leave requests, and cancel leave requests. You can also register sick leave and, if necessary, upload a sickness certificate.
If you are a superior, you can see your own absences and those of your employees. In addition to the above-mentioned rights as an employee, you can approve or reject the leave requests of your employees under Actions.
If you are an employee in the HR department and have administrative rights, you can obtain an overview of the absences of all employees and enter leave requests for the employees themselves (for example, if the employee does not have electronic access), approve or cancel them. You can also enter sick leave notifications.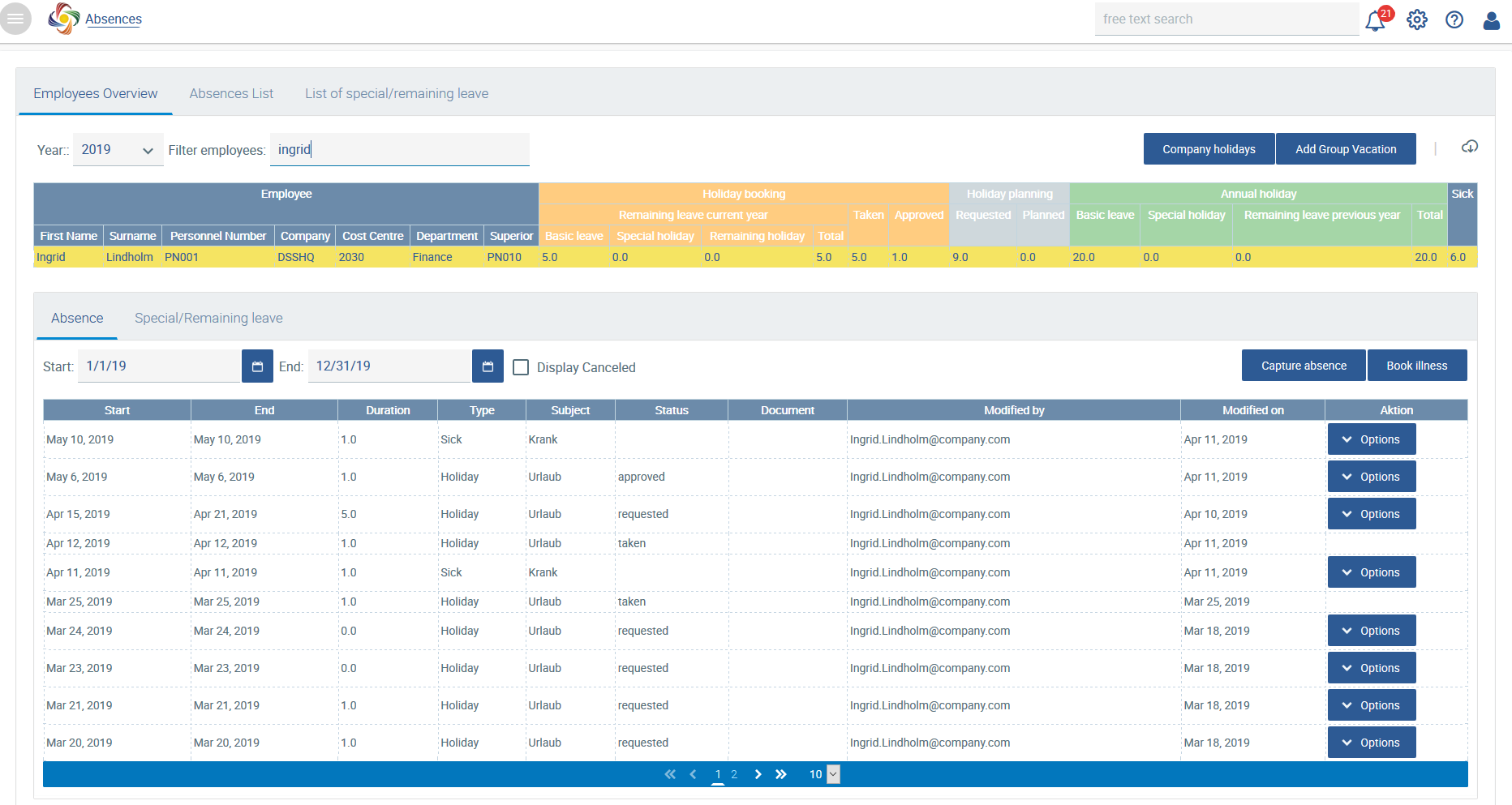 Capture absence
Select

and enter your holiday dates. Under Type you can also select special holidays or half holidays.

Holiday entry from 08.07.2019 to 19.07.2019 in the absence overview of employee Ingrind Lindholm
If you check the box

Image Added, the system also displays the absences that have already been canceled. These can no longer be changed using Actions.
All absences can also be exported by

Image Added.