Documents can be added to any employee file quickly and easily. To do this, navigate to the

tab in the employee file.
Adding new documents
Click on

to upload a new document.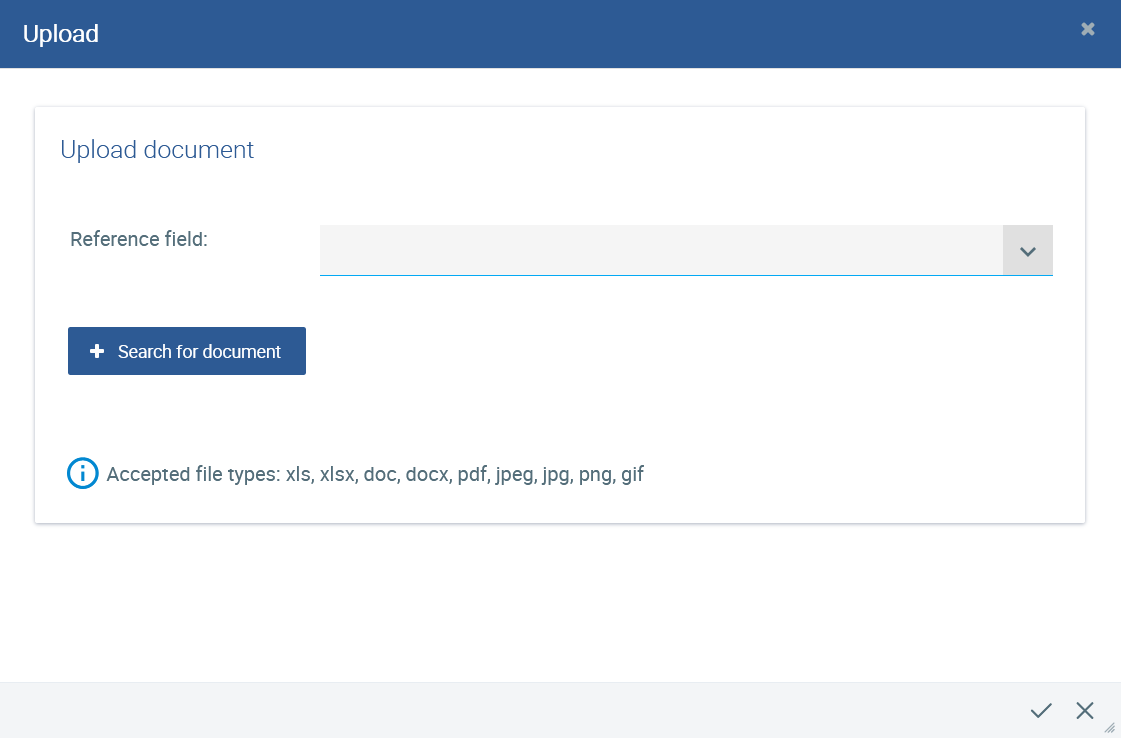 Select a document and give it a new file name, if necessary.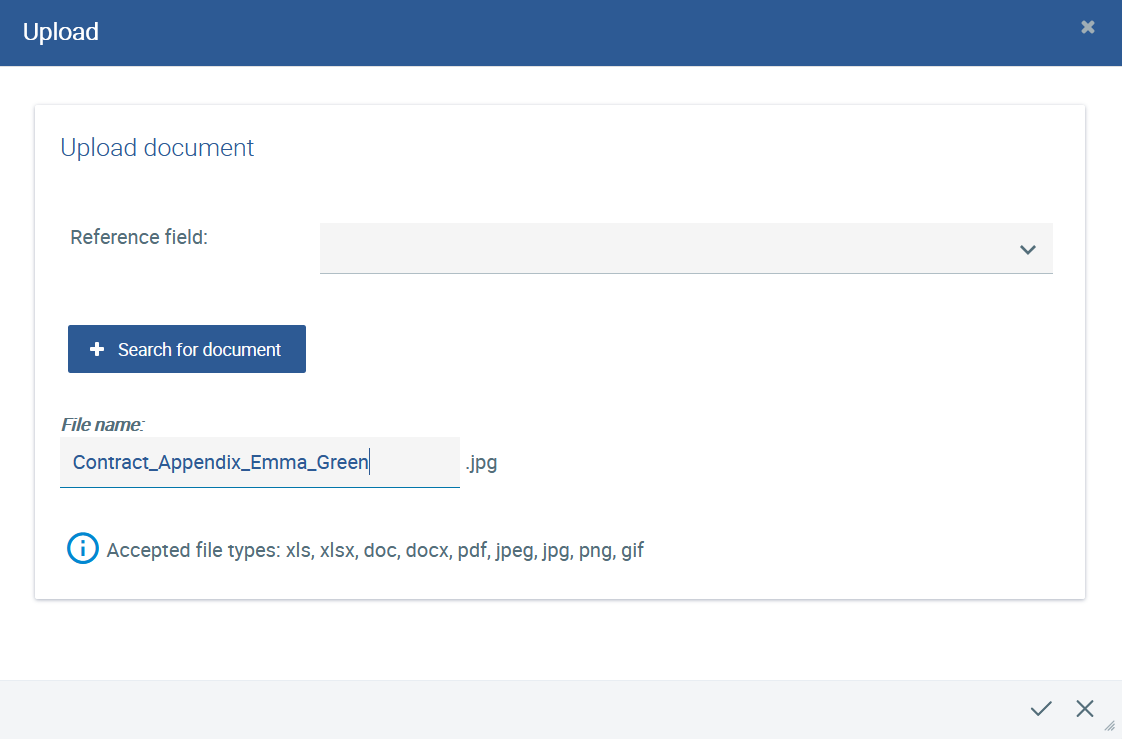 Click Apply.

The document is displayed under Documents in Klara Adam's personnel file.
Save the changes to the personnel file.

Document preview
Previewing a document is possible if the personnel file is saved after uploading the document and if it has one of the compatible formats that can be displayed (PDF, JPG, JPEG, PNG, GIF).
Accordingly, the

icon under "Preview" becomes active and usable.
Clicking the icon will open a pop-up window with a preview of the document.

In the pop-up window, you can scroll through the document (if there are several pages), print it, zoom in, and zoom out.
By clicking the

icon, the preview window is closed again.
Document search
Above the documents, there is a search box that can be used to find specific documents.

Additionally, the free text search box can be used to find documents.