Versions Compared
changes.mady.by.user Steffi
Saved on
compared with
changes.mady.by.user Steffi
Saved on
Key
This line was added.

This line was removed.

Formatting was changed.
Add Danielle Talk as a contact in your Messenger (see Danielle Talk).
Write in the chat, for which period you would like to have vacation or are ill.
All entries are stored in your personnel file and both HR and your supervisor are automatically informed. In addition, these entries are saved in the chat history.
Capture absence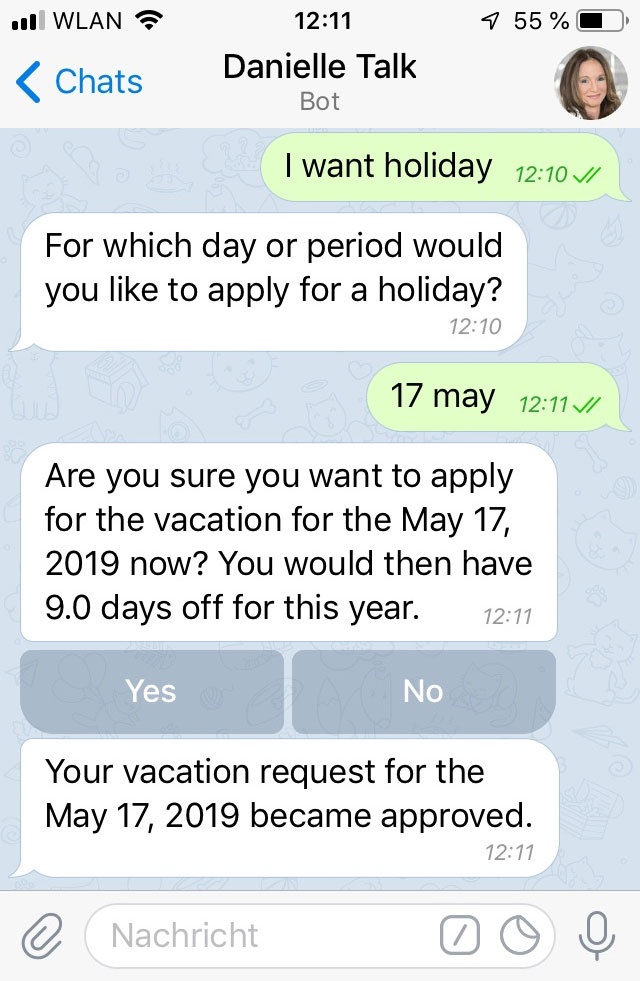 Image Modified
Due to the configuration of days on which leave requests are automatically approved (for example, in quiet business phases), the leave requested for 17 May 2019 was automatically approved and entered in the personnel file. Manual approval by the superior is no longer necessary.
Sick notification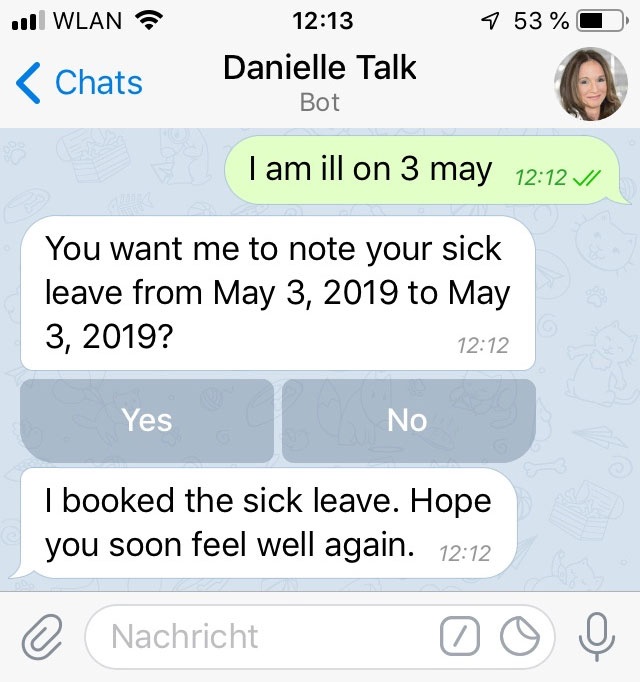 Image Added
Sick leave for one day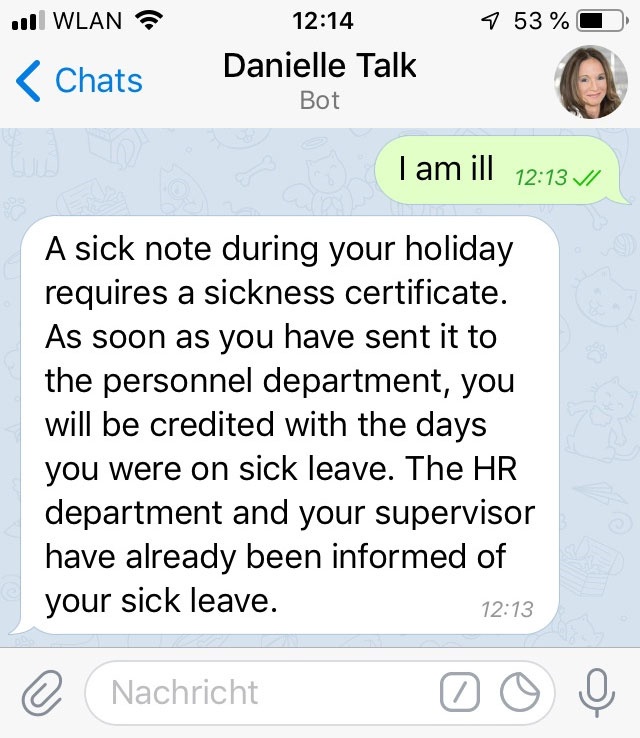 Image Added
Sick leave during holidays