Versions Compared
changes.mady.by.user Manuela
Saved on
compared with
changes.mady.by.user Manuela
Saved on
Key
This line was added.

This line was removed.

Formatting was changed.
We would like to inform you about new functionalities in the software implemented in April with version number 2.1.0.
Enhancements in existing areas:
Employees
Third gender
We have extended the gender entry in the personnel file by the third gender "diverse". Additionally, all emails sent from the Danielle software are gender neutral.


Time Recording
Recording beyond several days
Do you work overnight or in shifts and need to book beyond the day? You can continue to record your working and break times as usual via the application, the chatbot "Danielle Talk" or the time recording terminal. In the case of an entry lasting several days, this entry is shown as an individual entry over several days in the time recording and as a split day-by-day display in the working time account.
For further details see Time Recording

.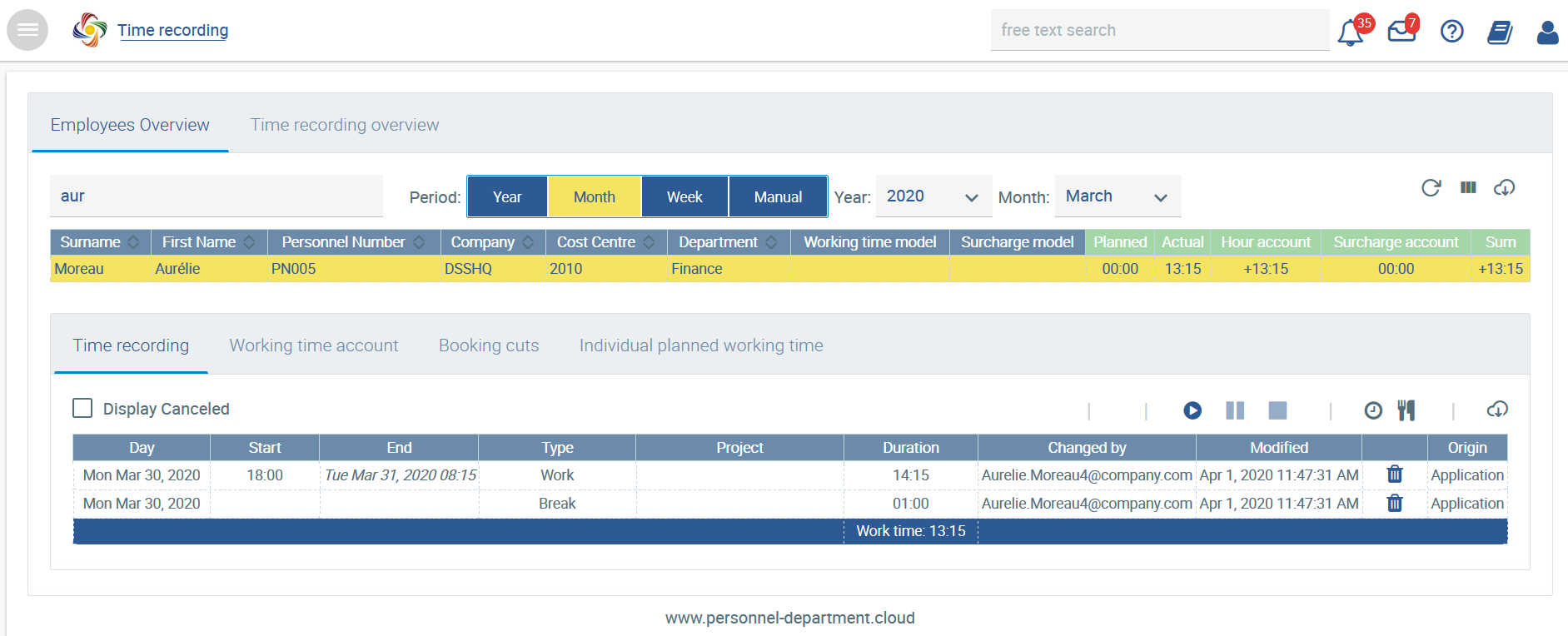 Display in time recording with booking from 30.03. to 31.03.2020
Display in the working time account with splitting on two days
If you have any questions regarding these enhancements, please do not hesitate to contact support@danielle-software.com.