You can make the payment once the 360-degree survey has been entirely created or the fourth personnel file has been created.
To this end, please click on the tile Payment: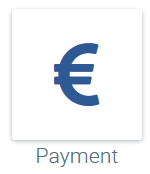 Two payment methods are provided when you select Add payment type.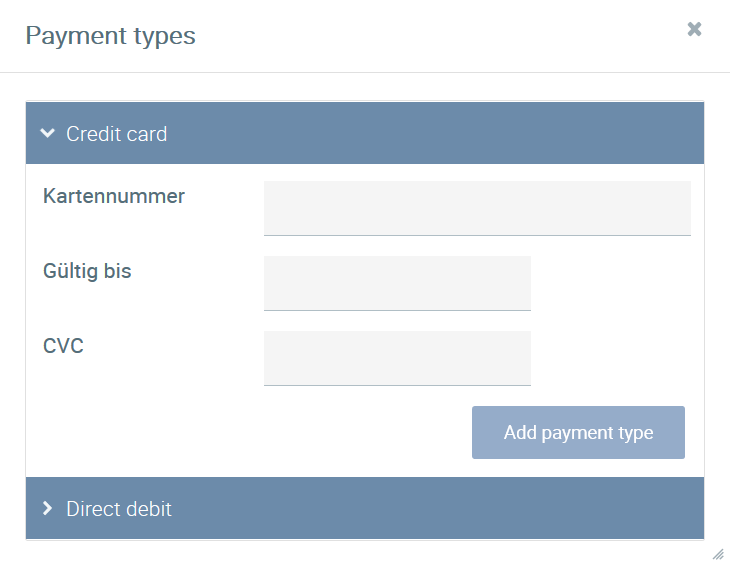 Once created, your payment types will be stored and can be selected easily for future payments.
Following this, you can either select a completed survey (incomplete surveys will not be displayed in the selection list) or buy personnel files.
You buy a personnel file for each participant for the survey.
If you wish to only buy personnel files, you can define the number you need here. Of course, this number can be increased at any time. 
Payment by credit card
You can add one or more credit cards. Please make sure that the date for the card has not expired.
Payment by direct debit
If you wish to pay by direct debit, you just have to enter your IBAN and confirm the SEPA direct debit mandate. You will receive this by e-mail. The payment procedure might take a few days depending on the payment date and the bank. As soon as we receive your payment, your survey can go live or your personnel files can be edited on the start date that you have chosen.
You will receive two e-mails informing you about your invoice, which you can download under Overview, and the fact that you can use the personnel files or that the survey is live.
Invoice
Once payment has been made, current and previous invoices will be available under the tab 'Overview'. An overview of all payments made, the payment types defined as well as your company details is provided. Please keep these up to date.