The entries come from an employee's electronic file and are created there, together with a follow-up date under Events. More information can be found under Events.

You can access the employee's file in question directly by clicking on the follow-up.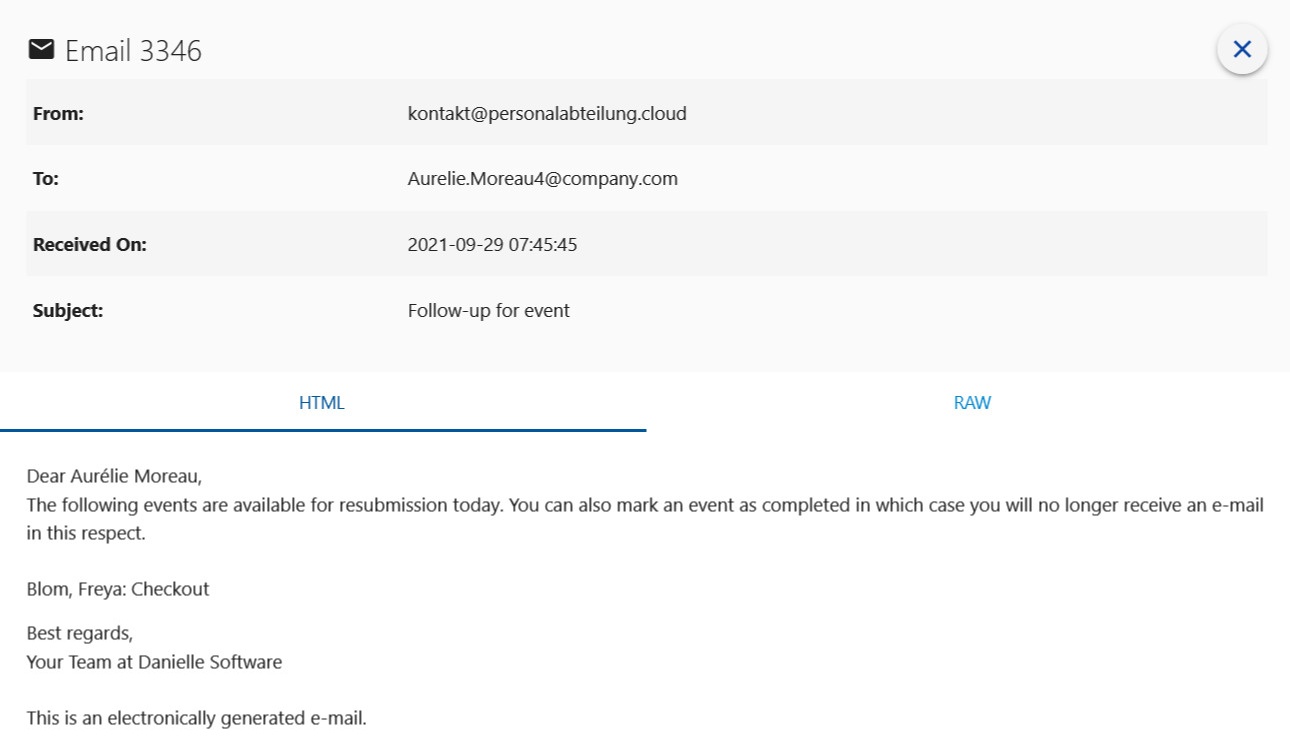 Example of an e-mail with resubmission for an event
If you would like to receive the resubmission for an event at a later time, you can press

to move the resubmission date forward by two days (snooze) and will then be reminded again. The resubmission date of the event in the employee file is automatically changed in the same way.