Recording and planning of periods of leave, annual leave as well as absenteeism due to illness are displayed in the employee overview.
The staff in HR departments, superiors and employees have access to this view. The HR department can approve, reject, and/or cancel all entries (if not already taken).
Superiors see their own entries and those of their employees, and can react to requests made (approve, reject).
Employees, who are not responsible for staff, only see their own entries for leave and can plan, request, and/or cancel these.

As soon as an employee is selected, the absences for the period selected are displayed in a table.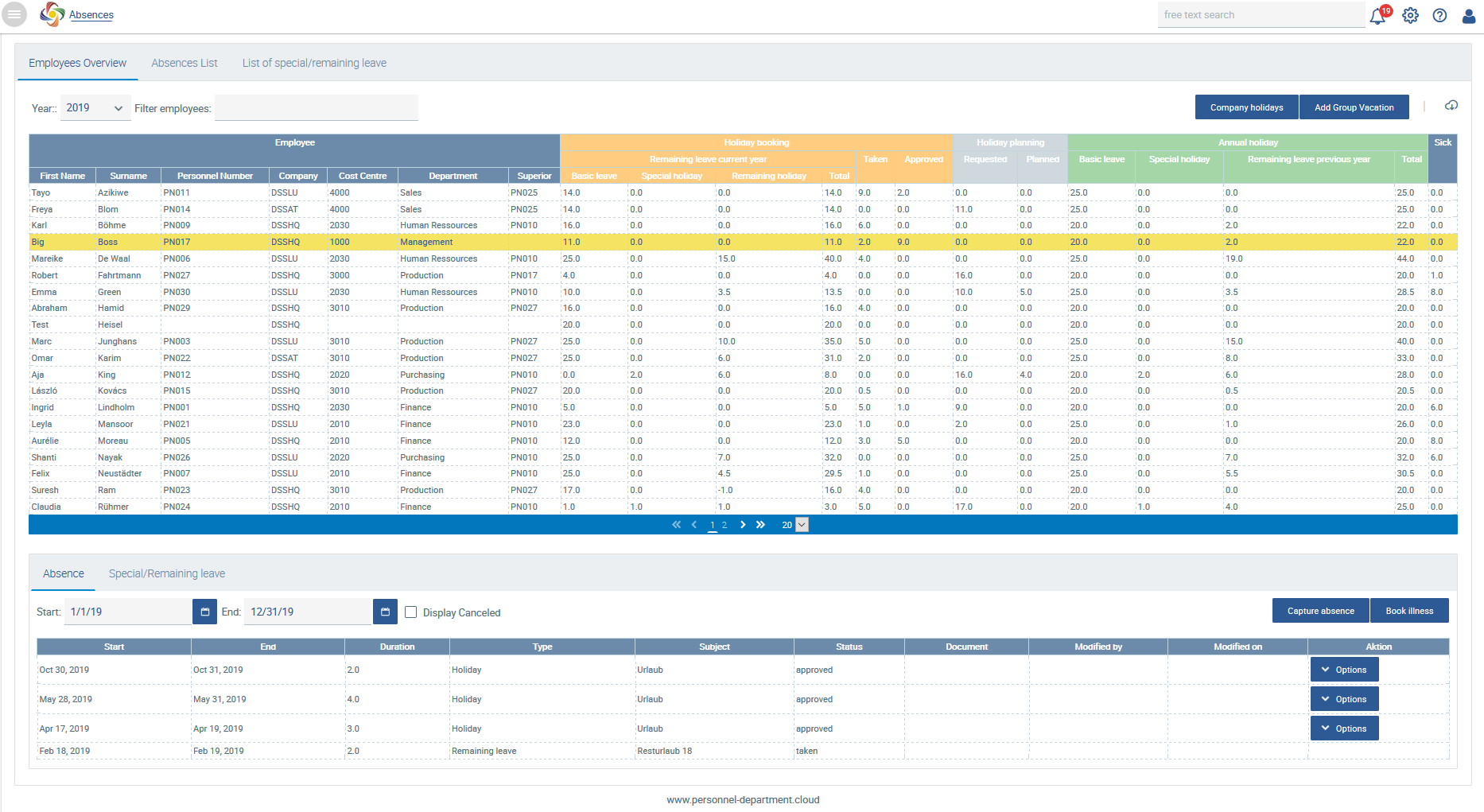 Requests for leave can be approved, rejected or cancelled here directly under Actions . Entries that have been approved can only be cancelled while days off already taken are only displayed and cannot be subsequently edited.
Special/remaining leave
The HR department has the option of granting additional days off to individual employees, e.g. for a child's wedding or for moving home. In this case, there are legal and/or in-house requirements that can be extended in the section Configuration. It is also possible to write off remaining leave.
Special leave can be added by using the button   . If special leave has already been defined in the section Configuration, the fields are automatically filled, only a reference has to be specified. If special leave has not been defined, the option 'Special leave' is selected and the reference and duration in days are captured manually.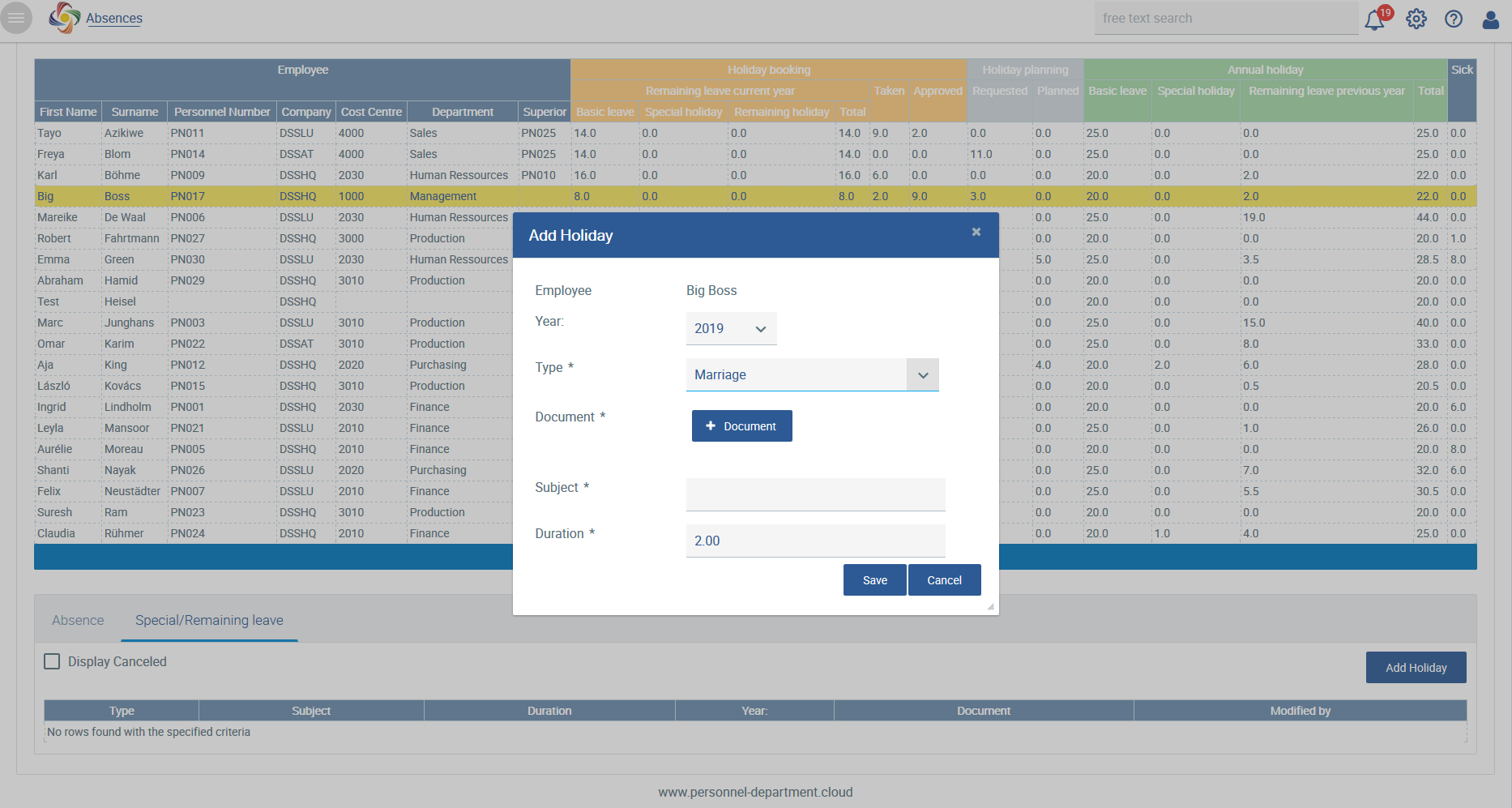 Add 1 day of special leave for daughter's wedding
The one extra day of special leave is added to the overview of annual leave for the current year for the employee in question which can be recorded as special leave in accordance with the occasion. It is necessary to upload a certificate of proof (marriage certificate, proof of new address) for some types of special leave e.g. moving home or wedding, depending on the configuration. In such cases, these days off can only be stored for an employee when the certificate of proof has been submitted.
The following status messages are supported for periods of absence: